RPET: Self Study Tips Without Coaching
R
P
E
T
2
0
1
6
Some students prefer coaching for RPET preparation while some doesn't. Both have advantages and disadvantages. Here you will find Self Study Tips  for RPET without Coaching.
RPET Self Study Tips #1
Study in short, frequent sessions.
studying in short but frequent sessions are better than studying straight for 5 hours to 8 hours?
And so, avoid stressing out yourself to study the whole day because you are putting to much pressure on your mind. Instead, allot an in between short break or mind relaxation to give time for your brain to absorb what you have read.  Sipping a cup of tea or a cup of coffee once in a while when you are reviewing for your exam is actually helpful to your mind.
source: Study Skill Blog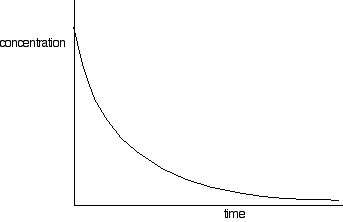 Ideally you should divide time of study in session of 1 or 1.5hrs with a break of 10-15 min.
*Mind it break should not exceed this limit.
RPET Self Study
 Tips #2
Work Really Hard & Stay Motivated.
There is no Substitute of hard work. Study as much as possible. Having no coaching have disadvantages which you can overcome only through hard work. So don't just sit & think about it study for 10-12 hours a day on week offs and 6-7 hours on regular school going days. One of the common problem that not coaching institutes face is lack of regularity so they loose hope and become demotivated.
RPET Self Study Tips #3
Study Only Standard Study Material
Many Student out of curiosity purchase a lot of books and scan from one book to one book without achieving anything out of it.
So my advice is to refer to only good known study material of good publication or coaching institutes. Don't try anything or everything new. Just focus on basics, clear your concepts, solve a lot of questions and attempt a lot of practice papers or sample papers. For list of best books for RPET preparation visit:
RPET Self Study Tips #4
Make a time table and follow it religiously
Most of the time we make time table with precision up to 15 minutes but doesn't follow it more than a few days.
Make a practical time table for RPET preparation. Try to make it as practical as possible still you should be able to follow it.
It is always a wise idea to make a daily time table depending on the available time that day. 10 minutes for planning your study will help you follow the routine and keep you charged and you can always change it according to your needs.
Also daily routine should have section for percentage of time devoted to time allocated.
For Detail on time table its benefits and how to make it visit:
RPET Self Study Tips #5
Make a Revision plan
Revision is an important part of any preparation, candidates serious about their RPET preparation should make a separate revision plan.
It is advised to allocate some time daily for revision. I would suggest students to reserve 2 hours daily for revision.
The more you revise the more you are firm in the theory and concepts.
The best way to revise Physics, Maths and Physical Chemistry for RPET is to solve numerical.
RPET Self Study Tips #6
Practice, Practice, Practice
In RPET you will get almost 60 seconds to read a question, understand it, Solve it and mark the correct answer. As the time is very less practice of a lot of question will give you added advantage over other aspirants.
So my advice is to solve a lot of questions from a good source on daily basis. The more you will practice the time required to solve a question will decrease and your performance in actual RPET exam will increase.
It is also a good idea to solve one RPET sample paper daily in time limit after your board exam. Introspection after the test will help you improve your results further.
RPET Self Study Tips #7
Emphasis on important topics
In RPET not all topics are equally important so it is essential to focus on important topics and chapters. But you should keep in mind that your preparation should be at such a level that you should be able to solve easy question from all chapters and questions of medium and high difficulty level from the chapters you are good at.
For list of Important Topics in RPET visit:
RPET Self Study Tips #8
Find a Mentor
Having a Mentor even if you are not having a formal coaching is helpful in preparation. You will need someone with whom you can share your problems, someone who may guide you with best books, best strategy what to do and more importantly what not to do.
Look for mentors. some one experience. Some one who really care for you.
Check More For Preparation: